T-01C Toshiba REGZA New Android Phone
- Toshiba, the electronics manufacturer based in Japan was again rumored that they have officially announced the existence of
new Android smartphone
with REGZA series T-01C and ready landed into the Japanese market in late 2010 or early 2011.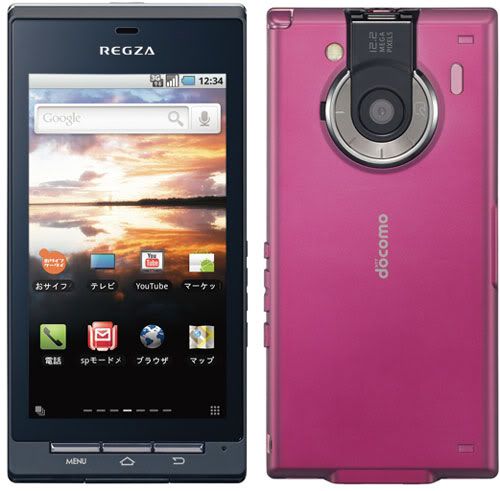 High quality Smartphone
from Toshiba-type T-01C has a four inch screen resolution of 480 × 854 and is equipped with 12.2-megapixel camera which can record 720p video, also has a 1Seg TV tuner and waterproof body. The phone supports HSPA-based 3G, and has a built-in GPS, Wi-Fi, Bluetooth 2.1, e-wallet function (Felica), and microSDHC memory cards (up to 32GB).
To make it easier to watch TV,
mobile phones
equipped with built-in stand so that the phone can be positioned to stand in the position of landscape/horizontal. wireless payment system is almost standard in Japan Felica is also integrated into this handset. Android 2.1 will be loaded, even if the upgrade to 2.2 it is said will arrive in the spring.
Read More ....